Southern Arizona
Logistics Education Organization

SALEO, Southern Arizona Logistics Education Organization, is your gateway to networking, education and workforce development in Supply Chain Management, and to a network of Arizona-Mexico goods/service providers and users. SALEO's mission is to advance global and regional Supply Chain Management through education, networking, and workforce development. Through this regional connection, you will learn about:
education efforts focused on producing a well qualified and self-sustaining Supply Chain workforce
regional transportation planning that affects the movement of goods
economic development activities that promote all industries
strategic partnerships designed to advance education and workforce efforts
gain access to international organizations that can provide services and help move goods into, out of, and through the Arizona-Mexico region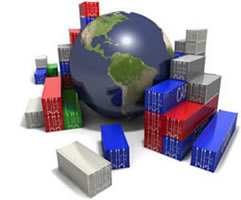 Subscribe to our mailing list!
Upcoming Events
February 7, 2019 – University Of Arizona Student Union
Metropolitan Education Commission, Tucson Arizona
Key To Employment For the 21st Century
Industry, Technology, Education, and Career Symposium
The Metropolitan Education Commission will present 22nd Annual K2E.
SALEO will again be participating and supporting this event. We encourage your company to sign up as sponsors or exhibitors.
This is the place to showcase our industry, innovative projects, or education career pathways to current high school students.
Sponsor Exhibitor Opportunities:
Industry Exhibitors – $250.00 or Small Business – $150
Bronze Sponsor – $500.00
Silver Sponsor – $1,000.00
Gold Sponsor – $3,500.00
Platinum Sponsor – $5,500.00
To sign-up today contact: Steve Peters, Consultant
520-321-1309 or stevepeters@tucsonlink.org.
Scholarship and Tuition Assistance Event Sponsors 
        Title Sponsor                              Lunch Sponsor                          Premium Sponsor