Southern Arizona
Logistics Education Organization

SALEO, Southern Arizona Logistics Education Organization, is your gateway to networking, education and workforce development in Supply Chain Management, and to a network of Arizona-Mexico goods/service providers and users. SALEO's mission is to advance global and regional Supply Chain Management through education, networking, and workforce development. Through this regional connection, you will learn about:
education efforts focused on producing a well qualified and self-sustaining Supply Chain workforce
regional transportation planning that affects the movement of goods
economic development activities that promote all industries
strategic partnerships designed to advance education and workforce efforts
gain access to international organizations that can provide services and help move goods into, out of, and through the Arizona-Mexico region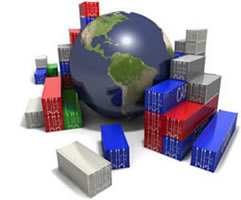 Subscribe to our mailing list!
Upcoming Events
February 20, 2019 – Chamberlain Plant Tour
Date & Time: February 20, 2019 from 5:00 pm – 6:30 pm
Location: 2850 E. Drexel Rd, Tucson AZ 85706
This is a free event!
We hope you can join us for a tour of Chamberlain's new distribution center with SALEO & APICS.  See the C-TPAT security program in action as Chamberlain leadership describes end-to-end secure distribution, logistics processes, and product delivery.
Note: You must wear closed toed shoes for the tour!  If you have steel toed shoes please bring/wear them. 
No food or beverages are allowed in the warehouse. There will be no refreshments provided for this event. There will be no charge for this event.     
To register for this free event click here! If you have any question please email info@saleo.org
Scholarship and Tuition Assistance Event Sponsors 
        Title Sponsor                              Lunch Sponsor                          Premium Sponsor