Southern Arizona
Logistics Education Organization

SALEO, Southern Arizona Logistics Education Organization, is your gateway to networking, education and workforce development in Supply Chain Management, and to a network of Arizona-Mexico goods/service providers and users. SALEO's mission is to advance global and regional Supply Chain Management through education, networking, and workforce development. Through this regional connection, you will learn about:
education efforts focused on producing a well qualified and self-sustaining Supply Chain workforce
regional transportation planning that affects the movement of goods
economic development activities that promote all industries
strategic partnerships designed to advance education and workforce efforts
gain access to international organizations that can provide services and help move goods into, out of, and through the Arizona-Mexico region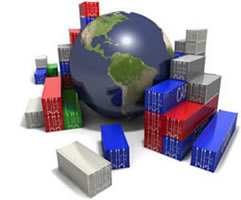 Subscribe to our mailing list!
Upcoming Events
Thursday, November 15th 5:30 pm
Site Tour & Presentation with APICS at HF Coors
Presenter: Dirck Schou, President
"ARIZONA 2018 SMALL BUSINESS PERSON of the YEAR"
HF COORS is a full-line manufacturer of commercial quality, restaurant grade, extremely durable and highly chip resistant ceramic dinnerware. HF Coors dishes are vitrified/completely non porous, lead-free and cadmium-free, passing and surpassing California Prop 65 and FDA standards. Learn how they plan production, stay government compliant, avoid vendor charge-backs, maintain quality and manage supplies for manufacturing traditional and specialty items.

Event is free:   Light snacks and refreshments will be provided
RSVP here!
Scholarship and Tuition Assistance Event Sponsors 
        Title Sponsor                              Lunch Sponsor                          Premium Sponsor